Articles On Stamp Collecting: Topical/Thematic Collecting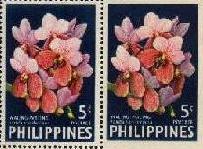 *One Kind Of Data Gathering In Topical Stamp Collecting
There are two types of knowledge in topical stamp collecting. The first type of knowledge is called philatelic knowledge, and as the term clearly suggests, it is knowledge of stamp collecting. In its broadest sense, it is knowledge of the history of stamps and philatelic items as well as the condition, value and availability of these items. Philatelic knowledge also refers to the process of selecting the philatelic items for collection or exhibit. A collection or an exhibit with a wide variety of philatelic materials is a clear indication of the depth of a collector's philatelic knowledge.
The second type of knowledge can be called subject knowledge. It refers to knowledge of the topic or subject for collection. If a collector collects eagles on stamps and philatelic items, then the collector should possess some information on eagles. As the collector progresses from the beginner level to the advance level in stamp collecting, the collector can use this knowledge to make a good thematic exhibit in competitive philatelic exhibition. At this level, subject knowledge is one important part of thematic knowledge which is best expressed with a presentation of a logical and comprehensive story on the topic under study. Rules on competitive philatelic exhibition require the integration of thematic knowledge and philatelic knowledge.
Thus, it is quite sensible to collect data on the philatelic items and subject for collection. Philatelic organizations, books and websites on stamp collecting, stamp catalogs and encyclopedias are good sources of information. Below is a simple table which represents the most fundamental type of data gathering in stamp collecting. This kind of data serves as one of the bases for creating a thematic collection or exhibit.
First Bicycle Stamp, Philippine Republic Period

Date Of Issue : December 22, 1947

Title Of issue : Special Delivery

Subject Description: The use of bicycle in the mail delivery system happened by accident. In 1894, a railway strike in California paralyzed mail delivery in the Bay Area. A bicycle shop owner in Fresno came up with the idea of a bicycle relay delivery system between Fresno and San Francisco.

First Flower Stamp, Philippine Republic Period

Date Of Issue : December 8, 1948

Title Of Issue : Flower Day, Sampaguita

Subject Description: The sampaguita flower is a small and fragrant white flower, and it is the national flower of the Philippines.

First Orchid Stamps, Philippine Republic Period

Date Of Issue : March 9, 1962

Title Of Issue : Orchids

Subject Description: Approximately 900 orchid species are found in the Philippines. One of the most popular orchid hybrids is the Vanda sanderiana which is known locally as waling-waling.

First Philippine Eagle Stamp, Philippine Republic Period

Date Of Issue : August 19, 1967

Title Of Issue : Birds, Semi-Postal

Subject Description: The Philippine eagle is the world's largest eagle and it is a bird of prey which is endemic to the Philippines. It is listed as one of the most critically endangered birds in the world.
Updated: October 12, 2010
Click Or Press The Stamp Or Underlined Titles To View